Downloads Pro
A powerful download manager directly integrated with your Grav site. Downloads Pro leverages Grav's built-in Pages functionality to power a sophisticated download system with great features such as obfuscated download URLs, nested levels, ACL restrictions of download page and specific download files, download count tracking, versions numbers, and much, much more!
Secure and obfuscated file URLs, to prevent direct download and protect the original path

Nested layers of downloads powered by Grav page structure

Ability to customize the files path source, to better organize and structure the downloads files

Hot and New auto-tagging, based on downloads count and elapsed time

Automatic tracking of downloads count

Option to customize the downloaded file name, while keeping the original one intact

Restrict download pages and/or individual files through ACL definition

Automatic thumbnail generation, with option to manually customize it

Comes bundled with modular layouts for gird/list display view, but also folder navigation for nested downloads

All layouts are overridable and can easily be customized to suit needs

Ability to easily create your own custom layouts for either inline or block views

Shortcode integrated support to easily integrate downloads with your content

Support for files versioning

Optionally display or hide the icon, version, filesize, modified date, downloads count, download button and hot/new/featured tag

Option to mark individual files as Featured to better focus the visitors attention

Pick the default sorting behavior or customize via Drag & Drop
Grid Layout
Display your downloadable assets in a gorgeous gallery grid view with customizable thumbnails, display modes and access level.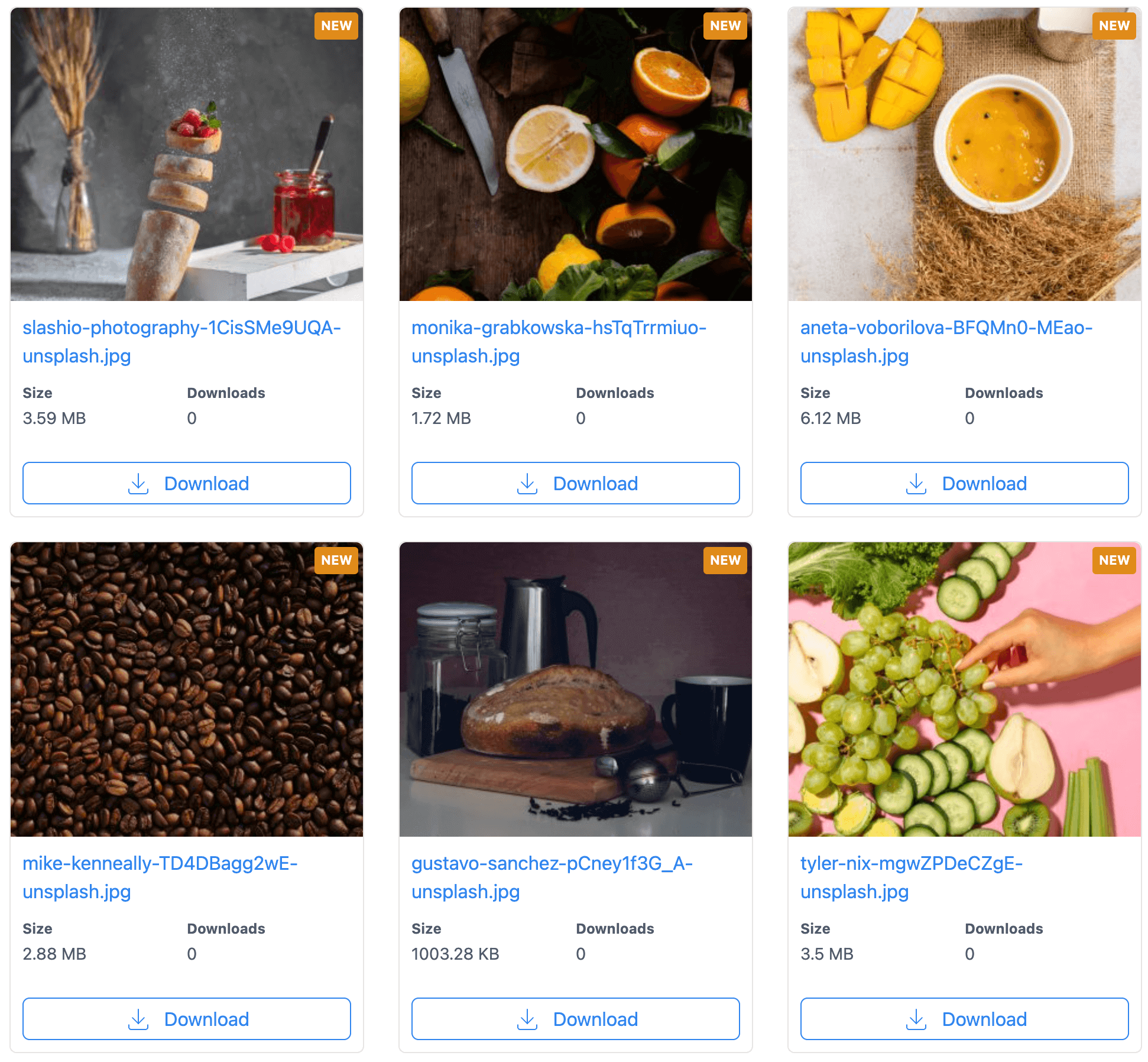 Table Layout
For a more traditional look, embrace the simple yet effective table list mode.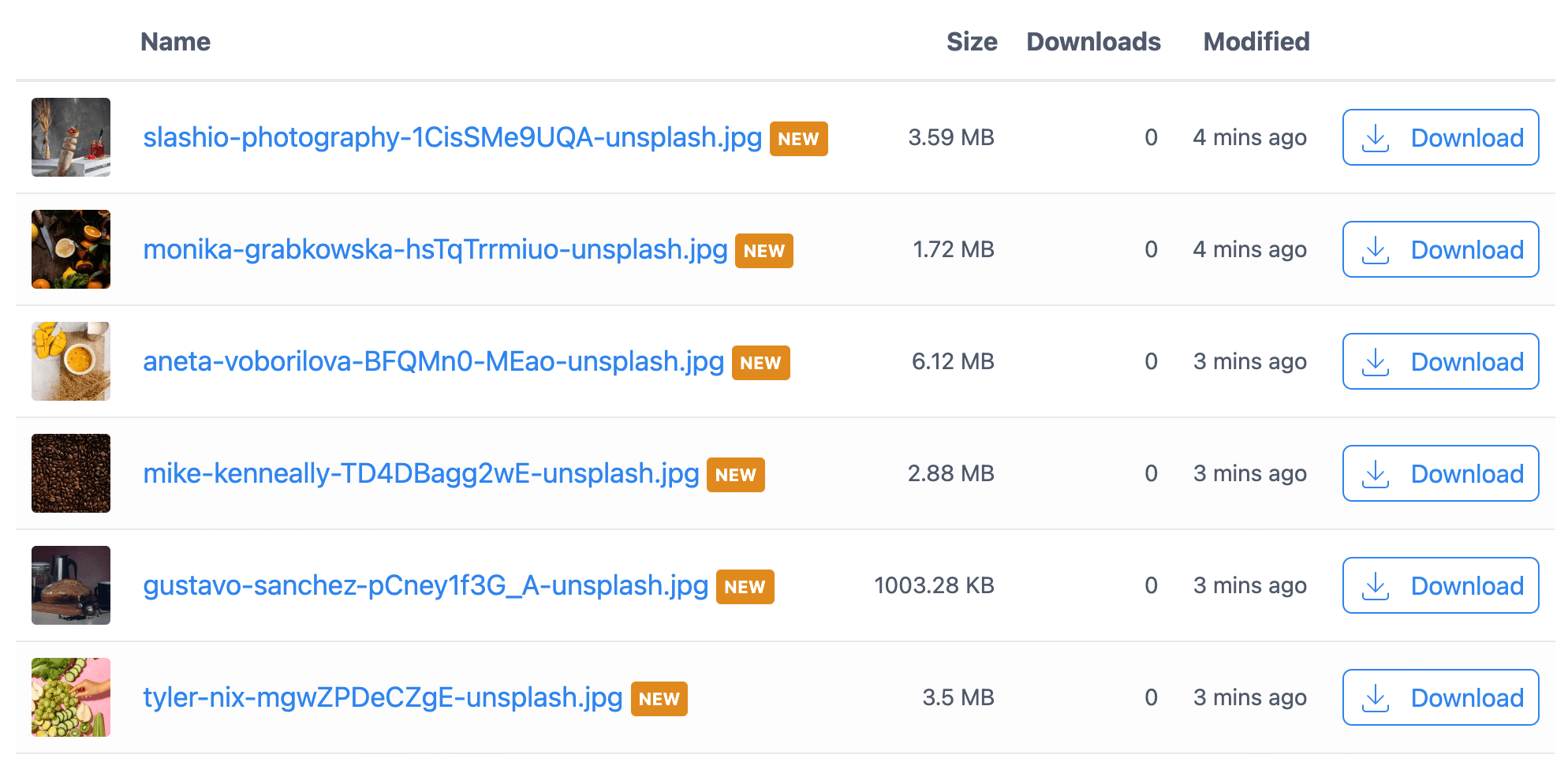 Folders Layout
The built-in support for nested downloads, makes it possible to navigate through folders. Downloads Pro comes with a list-folders layout that makes it simple to display a folder navigation representation for your guests.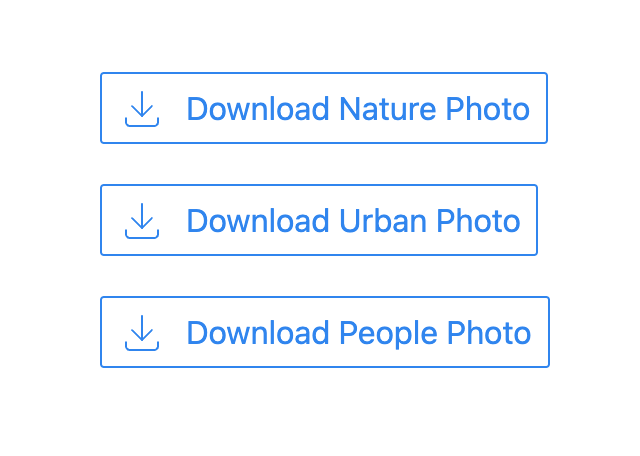 Inline elements
Take advantage of the shortcode support Downloads Pro delivers with, and add downloadable elements inline with your content anywhere on your site. You can pick between a simple button or a card, or just create your own, we made it extremely simple!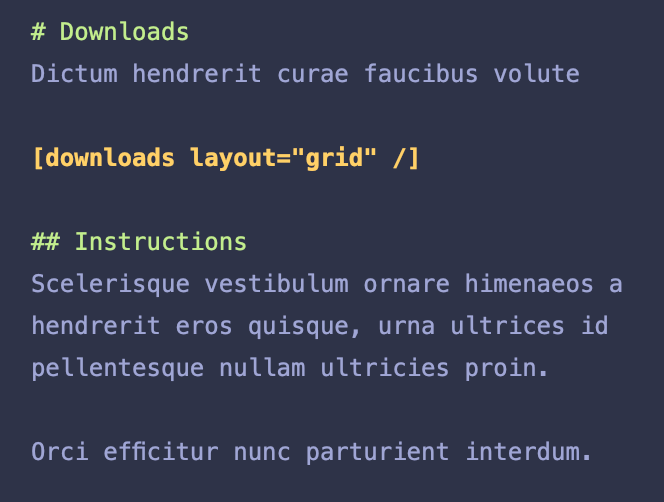 Seamless content integration
Integrate your downloads as individual or lists, anywhere on your site thanks to the intuitive shortcodes integration.
Entirely customizable
You are in control! Display your assets as-is or take them to the next level. With the fully customizable overrides, you are in control on how your assets display and download. Change the display name, customize the filename served for download, set versions or mark them as featured.

Protect your files
Security is t the core of Downloads Pro. You will feel safe knowing all your download links are proxied and protected behind a safe encrypted URL. You can take it a step further by customizing the download name for all of your files and nobody will be able to reach them.

Frequently Asked Questions
The most commonly asked questions about the Downloads Pro plugin