Lightbox Gallery
Easy, reliable and mobile friendly Lightbox
1.6
compatible
1.7
compatible
A light and versatile Lightbox Gallery plugin built on top of the fantastic GLightbox Gallery. With support for shortcodes as well as Twig partials, it is extremely easy to add appealing zoomable images and galleries to your site. Tell a story with powerful HTML descriptions that can be added for each item individually.
Small - only 11 KB Gzipped.

Framework Agnostic - No jQuery or other JavaScript framework required.

Fast and Responsive - works with any screen size.

Gallery Support - Create multiple galleries.

HTML Descriptions - HTML descriptions supported for each individual item.

Video Support - Youtube, Vimeo and self hosted videos with autoplay.

Inline content support - display any inline content.

IFrame support - need to embed an iframe? no problem.

Keyboard Navigation - esc, arrows keys, tab and enter is all you need.

Touch Navigation - mobile touch events.

Zoomable images - zoom and drag images on mobile and desktop.

API - control the lightbox with the provided methods.

Themeable - create your skin or modify the animations with some minor css changes.
Gallery mode
Create gorgeous and professional looking galleries with minimal effort.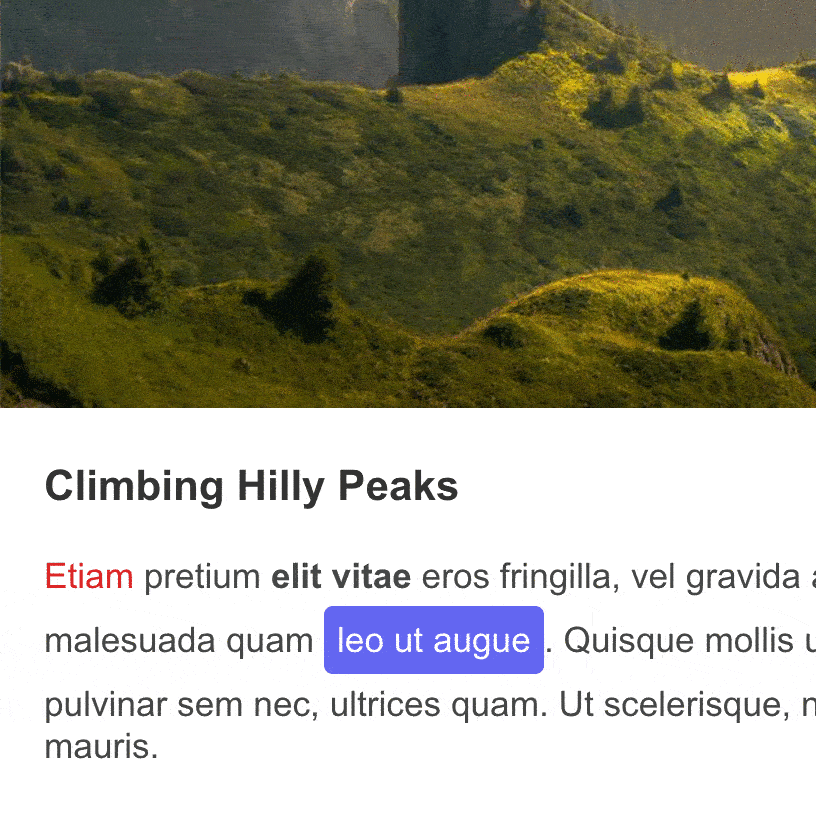 HTML Descriptions
You have the option to easily add descriptions to your images. Thanks to Lightbox Gallery support for Markdown or plain HTML syntax highlighting words, adding links or creating buttons on the fly, has never been easier.
Mobile friendly
Enjoy a great experience on mobile devices with swipe and pinch-to-zoom gestures that naturally elevate the gallery navigation. Let your pictures speak for themselves without the descriptions polluting the mobile experience. A smart read more button will be available to expand the descriptions on-demand.