Grav Site Updated
Check out the changes we have made to the site...
posted on 12/16/2014
1 min
Today we have made several updates to the getgrav.org site. The most obvious of which is a refresh in header images, but also there several other updates throughout, but most focus on improving the downloads section.
Home Page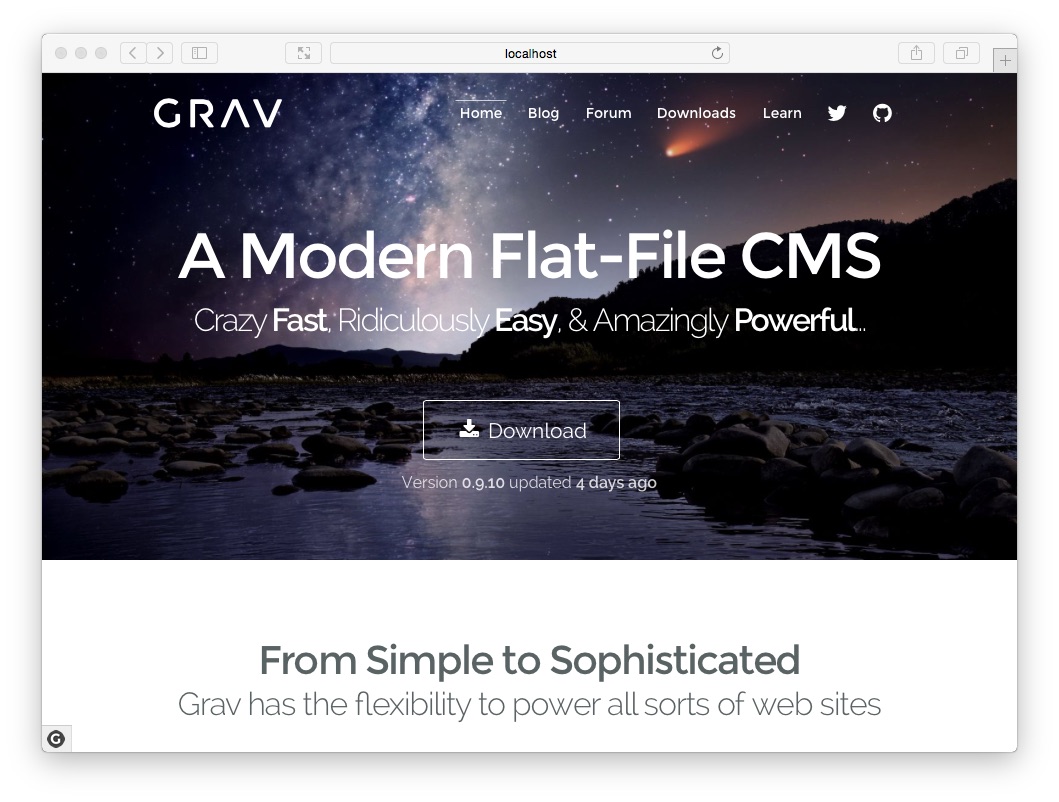 The homepage has a spiffy new header, but we have now added the current Grav version along with an easily understandable time to let you know how long ago that update was. This is handled via the new |nicetime twig filter we added in Grav 0.9.10.
Blog Pages
The blog section has seen some minor improvements by providing a readingtime thanks to the plugin by NunoPress. Also we've added some previous and next buttons on each blog post for easier navigation.
Download Section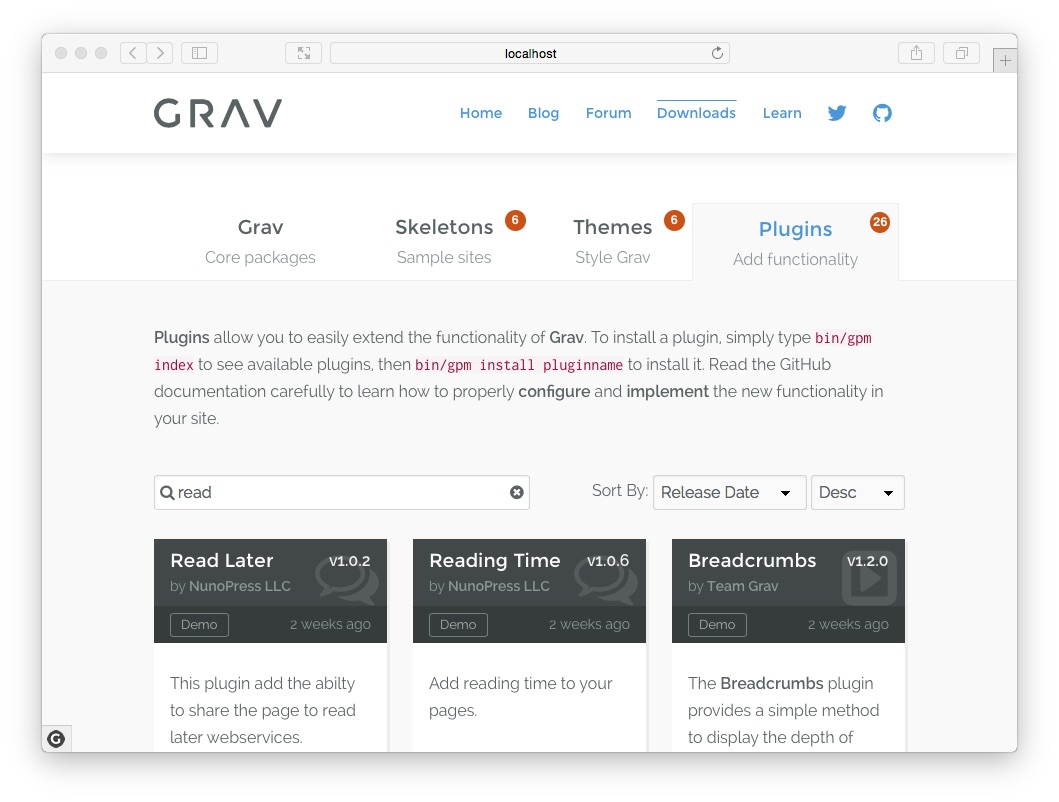 The biggest changes can be seen in the downloads pages where we have moved the tabs for different download types into a more prominent position. Also we have added information on all downloads to display how long ago the last update occurred.
We have also added a search filter and ordering options for the Skeletons, Themes, and Plugins. We already have 27 plugins and that number is growing every week. Also we now have 7 themes available with a couple more in active development. The new filtering options will surely make the process of finding the right download much easier as the Grav ecosystem continues to grow.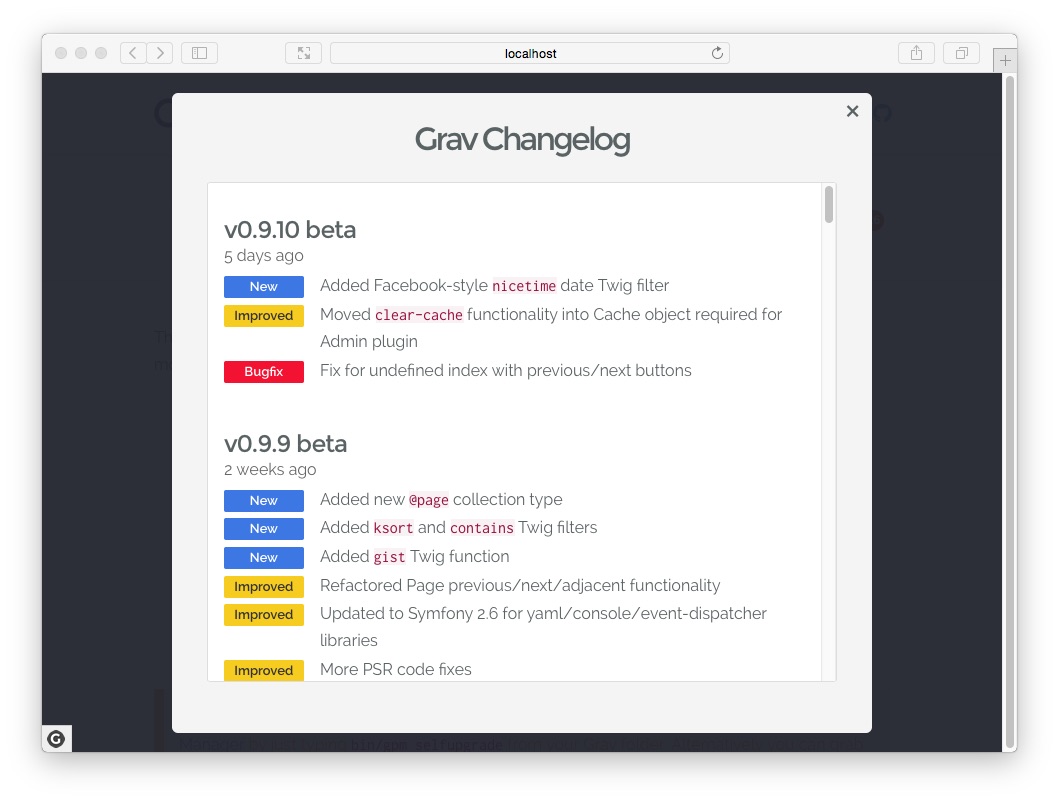 Another new feature is the dynamic changelog support. If your Grav extension provides a properly formatted CHANGELOG.md file in your repository, it will automatically get picked up and processed by our Repository system. It will then be accessible from the download card.