NextGen Editor
Powerful new WYSIWYM Editor for Grav
1.6
compatible
1.7
compatible
A powerful rich text editor that provides an intuitive WYSIWYM environment for Grav. Unlike other editors, our NextGen Editor reads and saves Markdown syntax, while still supporting custom HTML, Grav Shortcodes, and other Grav-specific functionality. The NextGen Editor provides plugin hooks to allow Grav plugins to have their own integrations.
Intuitive WYSIWYM editor environment

Edits & Saves in Markdown format

Support for Grav images and links with live updating

Native spell-checking support

Dozens of predefined Auto Text Transformations with ability to create your own (ie, :) → 😀)

Native browser plugin support (e.g. Grammarly)

Flexible plugin architecture

Existing support for Shortcode-Core, Shortcode-UI, YouTube, and Page-Inject plugins

HTML Snippets to store and edit raw HTML without converting it into Markdown

Highly Configurable, and infinitely extensible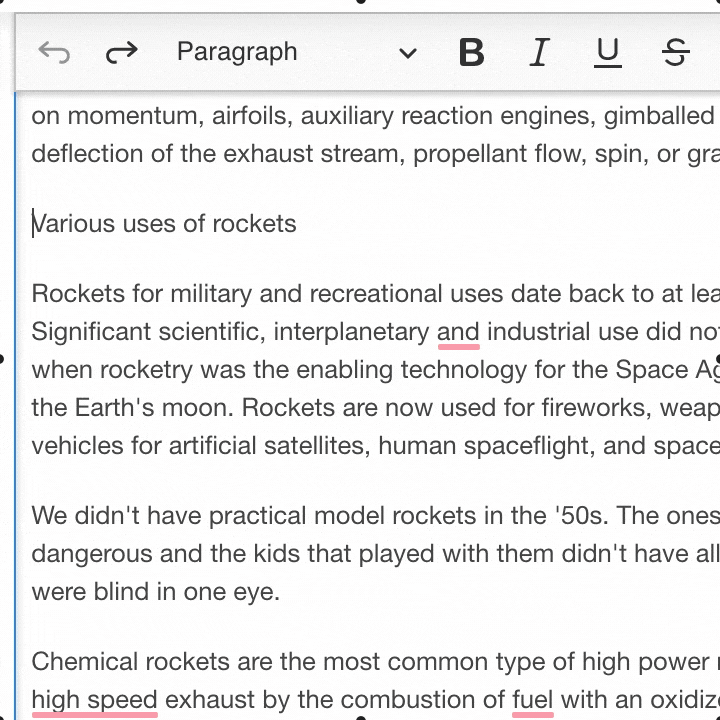 Simple Markup
NextGen Editor is a powerful WYSIWYM (What You See Is What You Mean) editor that lets you quick and easily markup your content. If you have used a word-processor, you will feel right at home in NextGen Editor. Along with standard editing functionality, the editor also provides a safety net for your mistakes by fully supporting undo and redo on your actions.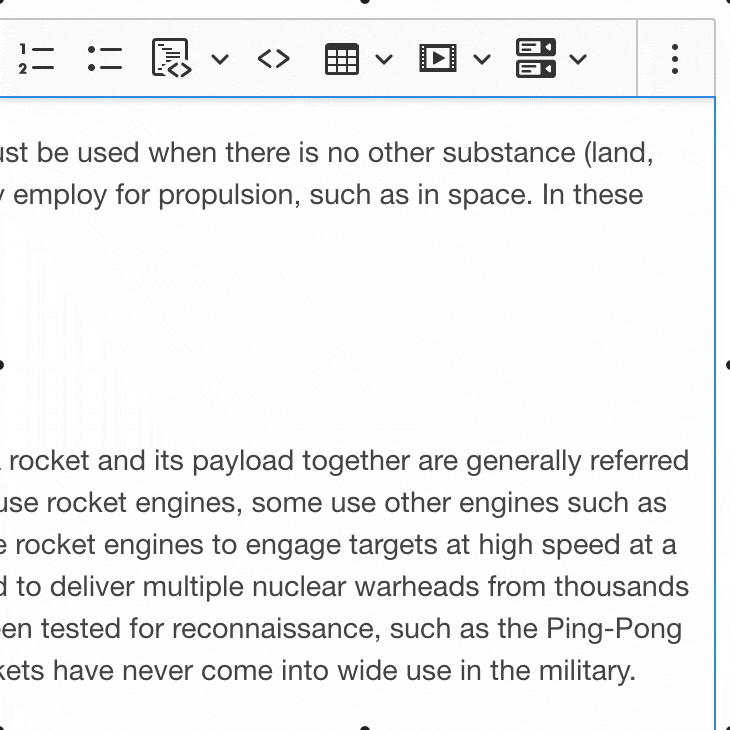 Flexible Toolbar
As well as providing the basic functionality such as standard text markup, powerful features such as tables are easily managed in the toolbar. The editor can be fully extended with plugins to add functionality. ShortCode Core plugin is already fully NextGen Editor compatible, and provides many useful features directly from the toolbar.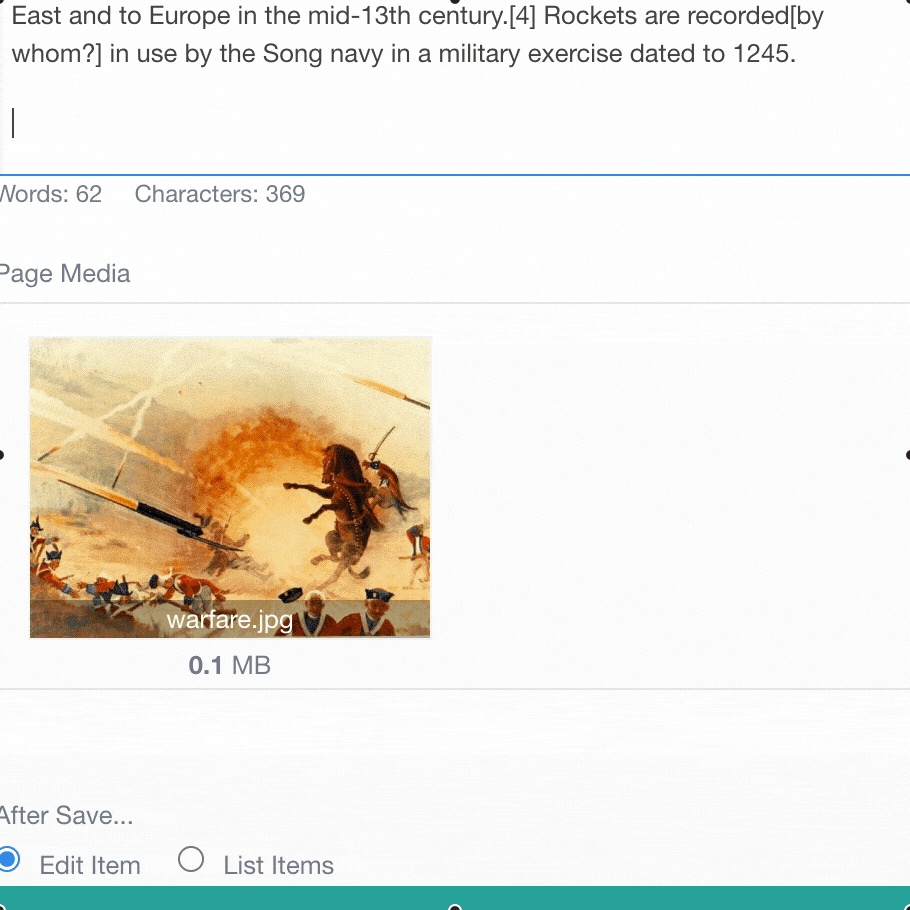 Shortcodes in Action
You can see how shortcodes are tightly integrated into the editor by allowing fields to be set in their configuration. Any fields edited are updated live in the editor to provide an intuitive visualization of what would be a complex shortcode. NextGen Editor also fully supports drag-n-drop images from Grav's pagemedia field to complete the editing process.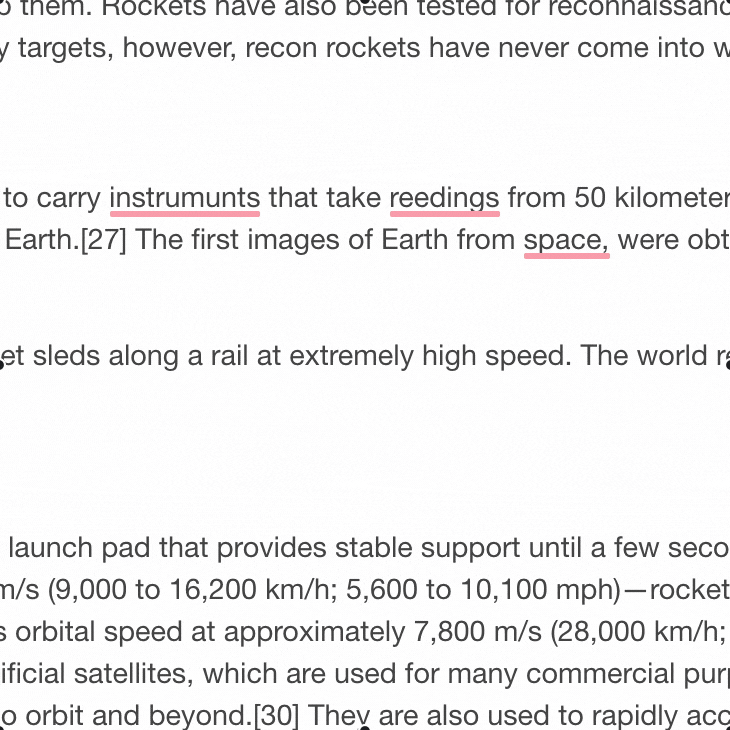 Spellcheck + Plugins
The NextGen editor will fully support your native spellcheck functionality provided by your operating system. However, you can get even more impressive results with the use of a 3rd party plugin such as Grammarly or LanguageTool which are able to provide sophisticated spellchecking and grammar suggestions to improve your content for better readability and SEO.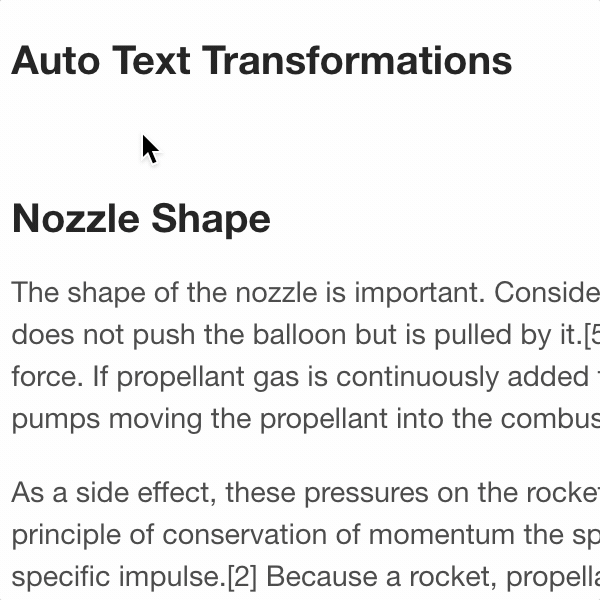 Auto Text Transformations
You have the option to enable and disable predefined sets of text transformations to make your content prettier, as well as the ability to create custom transformations. The predefined sets are conveniently grouped by typography, quotations, symbols and mathematical.
Screenshots & Examples
Check out what NextGen Editor has to offer...
Frequently Asked Questions
The most commonly asked questions about the NextGen Editor plugin
While we have already put a huge amount of work into NextGen Editor, and it's already extremely powerful, there is always room for improvement! Some of the things we have planned for NextGen Editor include:

Enhancments to control how dropdown toolbar menu items look, perhaps supporting columns.
Codeblock enhancements
Adding more built-in CKEditor5 plugins with toggle to enable/disable
Enhanced keyboard support with new shortcuts
Enhancements to Media-Picker field to bring it inline with Page-Picker
Built-in support for Video objects
Option to control visibility of dynamicly added toolbar items
Disable shortcodes inside raw shortocde or code elements
Continued peformance enhancements

You can extend NextGen Editor to add custom shortcodes. You will still need a dedicated NextGen Editor license for each site however, even if you are extending as it will be required for any custom plugin to work.

Yes, you can definitely paste from Word or any other rich-text editor. However be aware, that we have intentionally limited the functionality available in the editor to ensure compatibility with markdown. You will probably have to tweak and edit the resulting content to ensure you it looks correct.